MVP Vertical Jump Pro System to Increase Vertical Jump & Quickness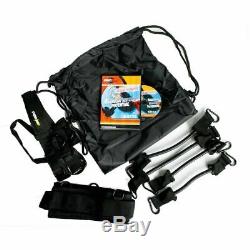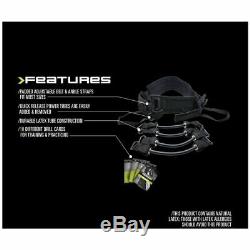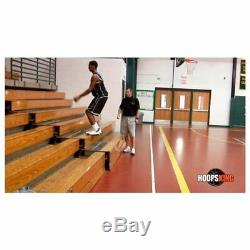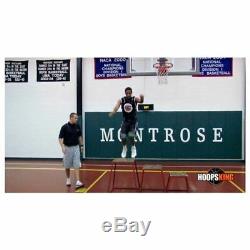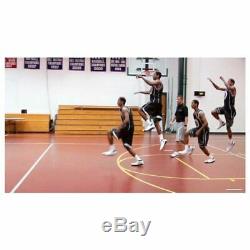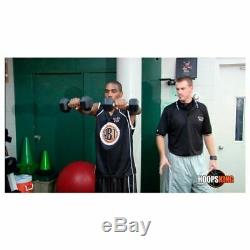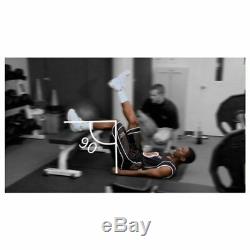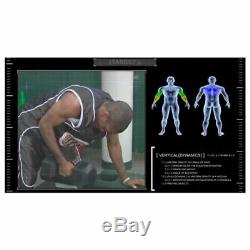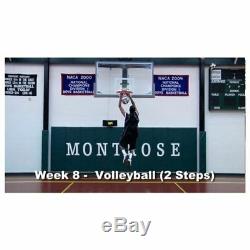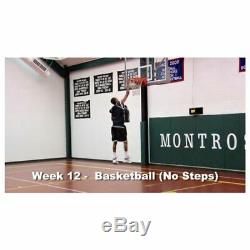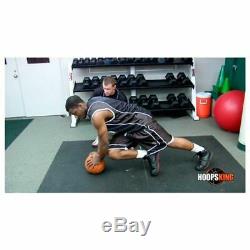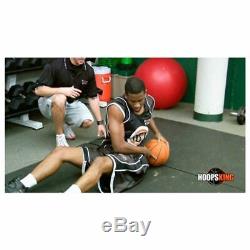 Here is What You Are Getting. 12 Week Explosive Vertical Jump Program. MVP is 3 times a week, around 30 minutes per workout is all you need to reach your Maximum Vertical Potential. Vertical Harness - MORE Muscle = More POWER. The Vertical Harness provides up to 200 lb.
Wear these during the Plyometric exercises to get bigger gains than just using gravity alone. You'll get 4 bands with 50 lbs of resistance each. 12 Week Explosive Weight Training Program. Build explosiveness in your lower and upper body for your optimal M. Alan has selected exercises that will make you as explosive as possible on the court. Most athletes will start to see small results beginning around weeks 3-4 and the most results in weeks 9-12. Complete Video Breakdown of Each Exercise. Alan Stein explains each exercise along with professional demonstration and enhanced computer graphics to really break the moves down.
Easy to Follow Printable Workout Sheets. Printable workout sheets allow you to work out with a friend or even your whole team. The Most Comprehensive Vertical Jump Program. MVP covers the 4 areas you need to maximize your vertical jump.
We call these the Core 4 and are the key to your Maximum Vertical Potential. World Class Instructor Alan Stein.
Professiona Strength & Conditioning Coach Alan Stein brings the utmost credibility to the MVP Program. Alan has trained High School, College, & Pro players including Kevin Durant. Experience "Linear Variable Resistance Training". Linear Variable Resistance Training (LVRT) will help you jump higher than you thought possible.
Experience LVRT by using the Vertical Harness while doing the lower body weight lifts. Adding the Vertical Harness to these exercises increases the resistance at the upper portion of your jump as the weights become easy.
LVRT activates more muscle fibers which simply means more explosiveness and an even higher vertical jump. I really believe this MVP Pro System is the best vertical jump program on the market. Alan Stein's MVP program is second to none as is Alan. Alan spends his time training athletes, doing clinics, camps, and Nike events.
He's not some Internet marketer like many so-called vertical jump trainers. When you add the MVP Pro bands to the program, you are really going to see some results. What we are really excited about with the bands is the fact that you can do the plyometric excercises with the bands which add resistance to the drills instead of just doing your own body weight. The second thing I really like is the Linear Variable Resistance Training with weights and the bands.
Adding the bands to squats, lunges, step ups, and any leg weight lifting exercise will develop more explosive muscle fibers. In the part of the movement that is easy i. The top of a squat is where the bands top resistance kicks in recruiting more muscle fibers throughout the movement. I've done squats with the bands and it's way more intense than just doing weights without the bands.
My legs were jelly after a set or two. I can say that I wish I had had bands like these when I was in high school and college. I was only a few inches away from being able to dunk the ball. I could get it up over the rim but needed just a few more inches to be able to crush it.
I really developed most of my jumping ability from pounding the weigths. I probably over did it and trained too much, but if I'd have had the bands and worked my core and flexibility exercises that are in MVP, I probably would have gotten those 2-3 extra inches I needed to dunk. I got really close and worked hard at it (by the way I'm only 5'10" and could standing reach 7'6") so I hope you'll give this system a try and see if you can reach your goal to dunk. >> Vertical Jump & Speed.
MVP Vertical Jump Pro System to Increase Vertical Jump & Quickness. Resistance Training Bands for Basketball, Strength Training & More Sports. The Big Cone - Large Sports Training Cone for Basketball, Soccer, Lacrosse More.
Wrap Strap Basketball Shot Training Aid for the Off Hand - Make More Shots. Basketball Dribble Glasses 10 Pack.
Big Shot 33 Training Basketball w/ Training DVD. Lockdown Defender Resistance Bands to Improve Lateral Quickness & Explosiveness. Hoop Harness Weak Hand Basketball Dribbling Training Aid. Hoop Shooter Pro Basketball Shooting Aid.
Jump 99 Plyometric Training Shoes to Increase Vertical Jump Higher & Speed. Basketball Defensive Reach Control Defense Training Aid. HoopsKing Footwork Training Steps w/ DVD for Basketball, Dance, Tennis, & More. Bulls Eye Basketball Shooting Aid. Weighted HeavyTrainer Basketball (3 or 2.75 lbs). Defender Extender Basketball Training Pads to Help Players Beat Bigger Defenders. Perfect Jump Shot Strap Basketball Training Aid for Off Hand. Listing and template services provided by inkFrog. The item "MVP Vertical Jump Pro System to Increase Vertical Jump & Quickness" is in sale since Thursday, January 2, 2020.
This item is in the category "Sporting Goods\Team Sports\Basketball\Training Aids". The seller is "www_hoopsking_com" and is located in Marshalltown, Iowa. This item can be shipped worldwide.
Brand: HoopsKing
MPN: MVP-PRO
UPC: 741459861933

---