Basketball Coaching Videos Streaming (Best Deal Ever)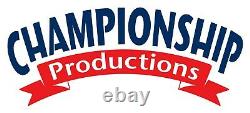 Basketball Coaching Videos - Streaming (Best Deal Ever). Basketball Videos For Sale (500 for total lot).
Everything is streaming online and no archaic dvds. Upon accessing the site all you have to do is go to account information and delete my information, update yours, and change the password. You now have full access while I have zero access. This is not a scam. Here is the list in no particular order. Pat Clatchey - Drills that develop skills. Rick Majerus - The Complete Guide to the Triangle and Two Defense. Jay Wright - 1-2-2 and 1-1-2-1 ¾ Court Pressure Defense. Tom Izzo - Multi-Threat Scoring Offense.
Frank Allocco - Developing the Complete High School Player. Phil Martelli: Skill Development Workouts for All Ages. Defend, Rebound and Run Open Practice Basketball 3-Pack. Greg Kampe: Maximizing the Post in the Dribble Drive Offense. A Numbering System for Pressing in the Full and Half Court: Simplify Your Full Court Press System.
Frank Martin's Half Court Pressure Man-to-Man Defense. Bob Knight: Advanced Tactics & Techniques for Man-to-Man Defense. Hubie Brown's "Secrets of Winning Basketball" - Volume I.
Hubie Brown's "Secrets of Winning Basketball" - Volume II. Quick Hitters & Transition into the Flex Offense.
The Winning Formula of the 4 Out/1 In & 5 Out Motion Offense. Sean Miller: Beating Pressure Defenses. Mike Hopkins: 2-3 Zone Defense - Scouting Adjustments and Breakdown Drills.
Flip Saunders: Match-Up Zone Defense and Special Drills, Part I & II. Terry Carroll: Second Cutter Press Break Offense. Dana Altman: The Complete Guide to the High Post Offense vs. Breaking Presses with a 1-3-1 Alignment. Mark Few: Attacking the 2-3 Zone with Multiple Sets.
Bob Huggins: Cut & Fill Motion Offense. Winning with the Princeton Style Offense. Bruce Pearl's 1-2-1-1 Full-Court Pressure.
Andy Landers: Building a Tenacious Full Court Pressure Defense. The 4-Out 1-In Motion Offense.
Breakdown Drills for the 4-Out 1-In Motion Offense. Open Practice: Individual and Team Skill Development. Open Practice with Jim Larranaga: Ball Screen Offense. The Secrets of the Pack Line Pressure Defense.
Snow Valley Basketball School 4-Pack. AAU Coaching Boys Basketball Series: Shooting Mechanics and Drills.
Ralph Willard: Man Defense to Equalize Talent. Jim Boeheim's Complete Guide to the 2-3 Match-up Zone Defense. All Access Syracuse Basketball Practice with Jim Boeheim. Vance Walberg: Full Court Pressure Defensive System. Competitive Drills for Teaching Transition Offense.
Sean Miller's Skill Development School: Post Workout. The item "Basketball Coaching Videos Streaming (Best Deal Ever)" is in sale since Saturday, October 3, 2020. This item is in the category "Sporting Goods\Team Sports\Basketball\Training Aids".
The seller is "msa-89" and is located in East Bridgewater, Massachusetts. This item can be shipped to United States.

---