Ball Return Net, 160 inch, 1 Pack (12347)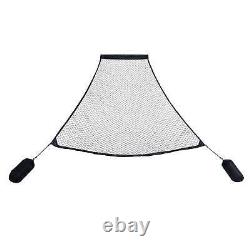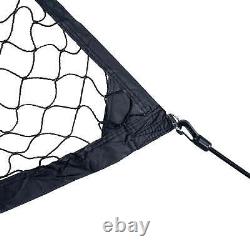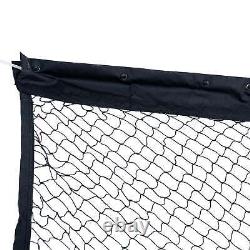 Get the most out of your basketball practice with the Lifetime Basketball Return Net. Unlike most ball return systems, which only collect made shots, the Lifetime Basketball Return Net attaches to the backboard of your in-ground basketball system and will return made shots as well as many missed ones, so practicing is easier and more efficient than ever. The strong all-weather net features a narrow mesh to prevent even smaller basketballs from falling through, and is resistant to the wind and weather so it will remain effective and durable. A convenient weighting system makes it easy to set up, put into positions, and use, and when practice is over, it can be removed and stored to make room for competitive play. This net is designed for use with cemented in-ground basketball systems. Total dimensions: 53.2" - 120.3" wide and 106 inches tall. Strong All-Weather Net for Wind and Weather Resistance. Easy to Set Up and Remove. Ideal for Playing Alone or with Friends and Family.
For Use with Lifetime In-Ground Basketball Systems. Dimensions: 160" long x 53.2" (top) - 120.3 (bottom). Not for use on portable basketball systems. I will give you a gift.

---